Upcoming NFT Project Launch – Ecotars
Electronic Team is proud to announce a new crypto project. Our latest creation – Ecotars – is an animated 3D NFT collection with an emphasis on ecology and community. We'd like to start with a brief introduction of NFTs in general.
NFTs (non-fungible tokens) can represent anything digital – an in-game item, virtual land, an access pass, or, most commonly, art. Each one is unique – you can't easily measure the value of an NFT wallet based on the quantity of tokens inside. They're less like currency, and more like commodities.
Like any other type of crypto, NFTs are hosted on blockchains. A blockchain is a database that uses large-scale consensus mechanisms to verify every transaction. Additionally, these databases can't be altered due to their use of hash verification.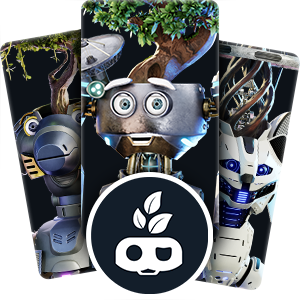 At the moment, the NFT economy is booming. Investors, celebrities, and game companies alike are showing their newfound appreciation of digital property. Unique opportunities provided by non-fungible tokens entice artists, promising more protection, better ownership, and a new market for their work.
Bored Ape Yacht Club and Mutant Ape Yacht club are, perhaps, the most well-known collections, and they showcase the type of community NFTs can foster. Finance enthusiasts, IT elite, collectors, and luxury lovers unite under the BAYC banner to visit live events, wear merch, have fun together and sustain the hype. But there are other ways it can go. CryptoPunks are a rebellious symbol of decentralized finance. Their simplistic, pixelated icons were around before NFTs even became a thing. Owners are outsiders among outsiders, and ownership itself is an act of dissociation.
But non-fungible tokens have utility outside of symbolism. In the most simple cases, if the token code isn't designed around utility, they can be used as an access pass to exclusive clubs. Axie Infinity provides an example of dual utility – Axis serve as both in-game assets and pay-to-earn tools. NFTs have seen use as identity documents, voting bulletins, tickets, and land deeds. And lately, NFTs have started addressing environmental issues.
Ecotars are Eco-conscious NFTs
Here at Electronic Team, we've been working on software for the last 15 years. We've seen the emergence of many technologies that have become commonplace today. And non-fungible tokens are no different. Our team of 50 experts is enthusiastic about this new development. They're eager to see where crypto technologies take us, and will gladly join the push for decentralized web.
But we're not alone in this task. Ecotars are being co-developed by NFT Ideas – an art studio under the direction of Roman Kropachek. The studio specializes in 3D NFT art. Their works can be seen on the official website (https://nftideas.art), and they demonstrate a strong sense of direction and uniqueness.
"The Ecotars are unlike anything I've worked on before. This project is something else – we're using advanced technology to help nature. Blockchain enthusiasts have enough power and dedication to change the world... We can provide the means, and they'll make the choices," says Roman.
We've created this project to address the crypto community's need for social impact. An Ecotar is more than just an asset – 40% from the public mints and the presales will be donated to eco-charities, which will be decided by holder votes. Moreover, it's an access pass to the Ecotar Club, where we're going to create the perfect conditions for eco-discussions.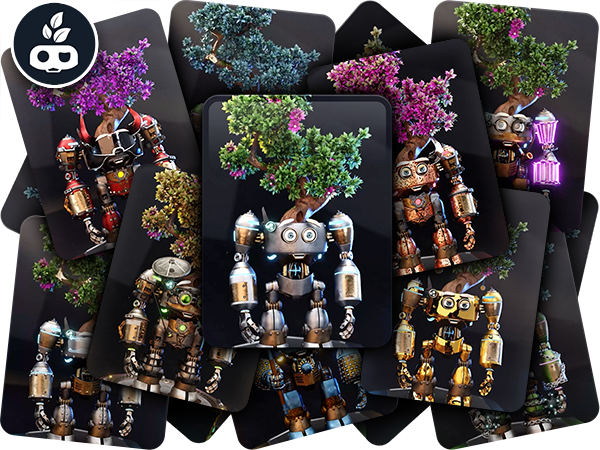 Ecotars are off-world biotechnical creatures that charge up using the trees on their heads. They travelled to Earth to share their experience in caring for the environment. The Ecotars are worried about problems like climate change, pollution and deforestation, and they'll be glad to help in any way they can.
The Ecotar homeworld is clean and beautiful. The robots maintain it well, and avoid doing things that will hurt their ecosystem. This harmony is also found in their society – Ecotars live peaceful, healthy lives.
They understand how difficult it can be to participate in eco-activism. That the issues are controversial, politicized, confusing, and hard to research. Because of this, club members are given honorary Ecotar titles!
What Makes Ecotars Special?
The Ecotars have many stories to tell. They may be entertaining, sad, thoughtful, or hopeful. But one thing's for certain: they have character. Participating in the Ecotar community makes you a part of their story.
There are 3300 absolutely unique 3D animated Ecotar NFTs, with 100 being reserved for events and marketing. To make them so distinct, Ecotars choose from a pool of 300+ visual and 500+ musical traits, not to mention the 4 races with different rarity. They aren't just visual – each animation is accompanied by a generated music track. In order to perfect our creation, we've put in 10000 hours of work, producing 500000 frames of animation in total.
In addition to the NFT itself, you get some community benefits. First of all, you become a part of an exclusive Ecotar club – an indicator of your devotion to the environmental cause. But there's more. Owners of Ecotars get automatic WL spots for our next collection, and you'll be eligible for free Electronic Team software licenses.
Our roadmap is both simple and substantial. The release will happen in July, and after the initial mints, we'll begin the donations. Later, two more distinct collections will be developed and launched. We're also planning an offline outdoor event for holders. It's worth noting that the roadmap is subject to change, depending on the desires of our club members and the situation on the market.
Ecotars welcome you to the wonderful world of NFTs. Join us, and you'll be in good company. Let's care for the planet, and have fun doing it!