ARM-ready Donglify is now available
Electronic Team is excited to introduce Donglify for Windows on ARM – a secure way for people to share and remotely access hardware USB keys on Arm-based devices.
As you may already know, Donglify is one of the company's flagship solutions for network communications with USB security keys. The app lets you work with USB dongles remotely regardless of physical distance.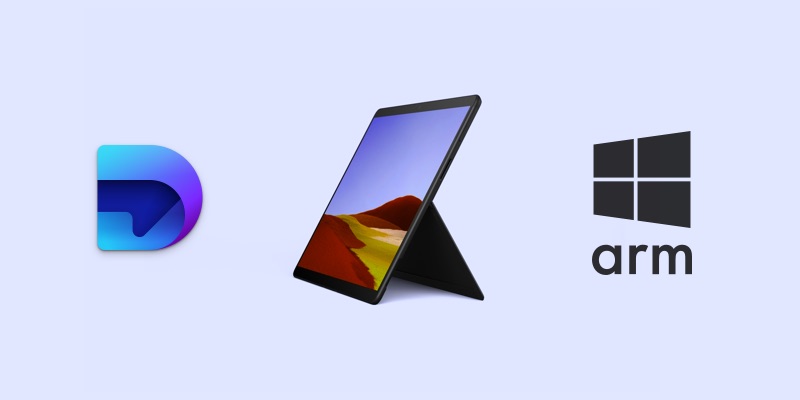 What's the secret there? Donglify is powered by advanced USB redirection technology that allows you to create a virtual copy of a remote USB device on any networked computer. That means you can access your license dongle at any time, anywhere without having it connected directly to your local PC.
With today's release, Donglify offers the much-anticipated support for Windows on Arm. The Arm-compatible update will run perfectly well on Surface Pro X, Galaxy Book S, and any other devices with ARM64 architecture.
What makes Arm processors so special? Compared to other Windows PCs, Arm-based machines provide improved battery life and higher operation speed, so if you're looking for a computer that focuses on that, an Arm-powered PC is surely a good pick.
Optimized for Arm-based systems, Donglify could be especially helpful for those who want to share USB hardware keys among multiple machines at a time. The unique "multi-connect" feature is one of the key advantages of the software.
In addition to that outstanding capability, Donglify will let you:
Forward USB security dongles to virtual machines.
Invite other users to access your USB keys over the internet.
Limit access to your shared device making it available for connection from only one computer at the same time.
Check out the latest update and enjoy sharing USB keys securely on Arm-based PCs!