Great news: Introducing Our New USB Network Gate Purchase Offer!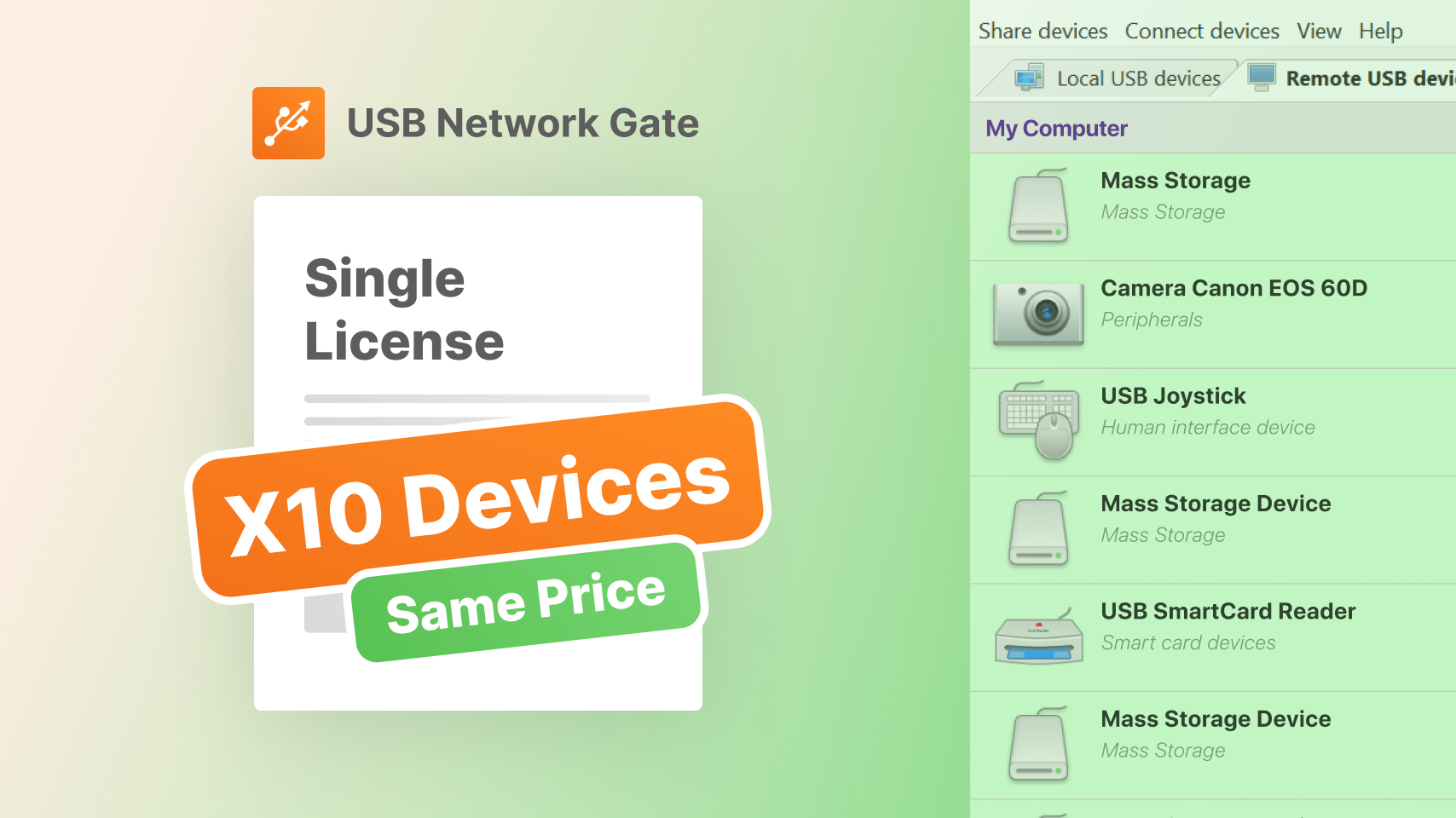 Your feedback matters to us. And as a commitment to bringing you nothing short of superior value, we will be reassessing our pricing model. This is our answer to the rapid growth in demand for more seamless device-sharing options in this digital age.
In the past, your $159.95 allowed you to share a single device using USB Network Gate. But now, you'll be able to share up to 10 devices for the same price! Talk about an extra bang for your buck!
Benefits of the New Purchase Plan:
Better savings: Access 10 USB devices for the price of 1 (previous cost), which means more significant savings.
Effortless networking: LAN, Ethernet, Wi-Fi, or the Internet — seamlessly share your USB network over any network. No more complicated hardware configs!
Better than ever access: Day or night, from any corner of the world, USB Network Gate will give you the power to tap into your USB devices without breaking the bank.
Don't hesitate now! Our new plan is live and available for purchase on our website. If you've been thinking about testing out USB Network Gate or are an existing customer wanting to purchase more licenses, now is your best chance to do so.
Do you have any questions or comments? We love hearing from our community, so feel free to contact our Support Team.