MacDroid Launches on the Mac App Store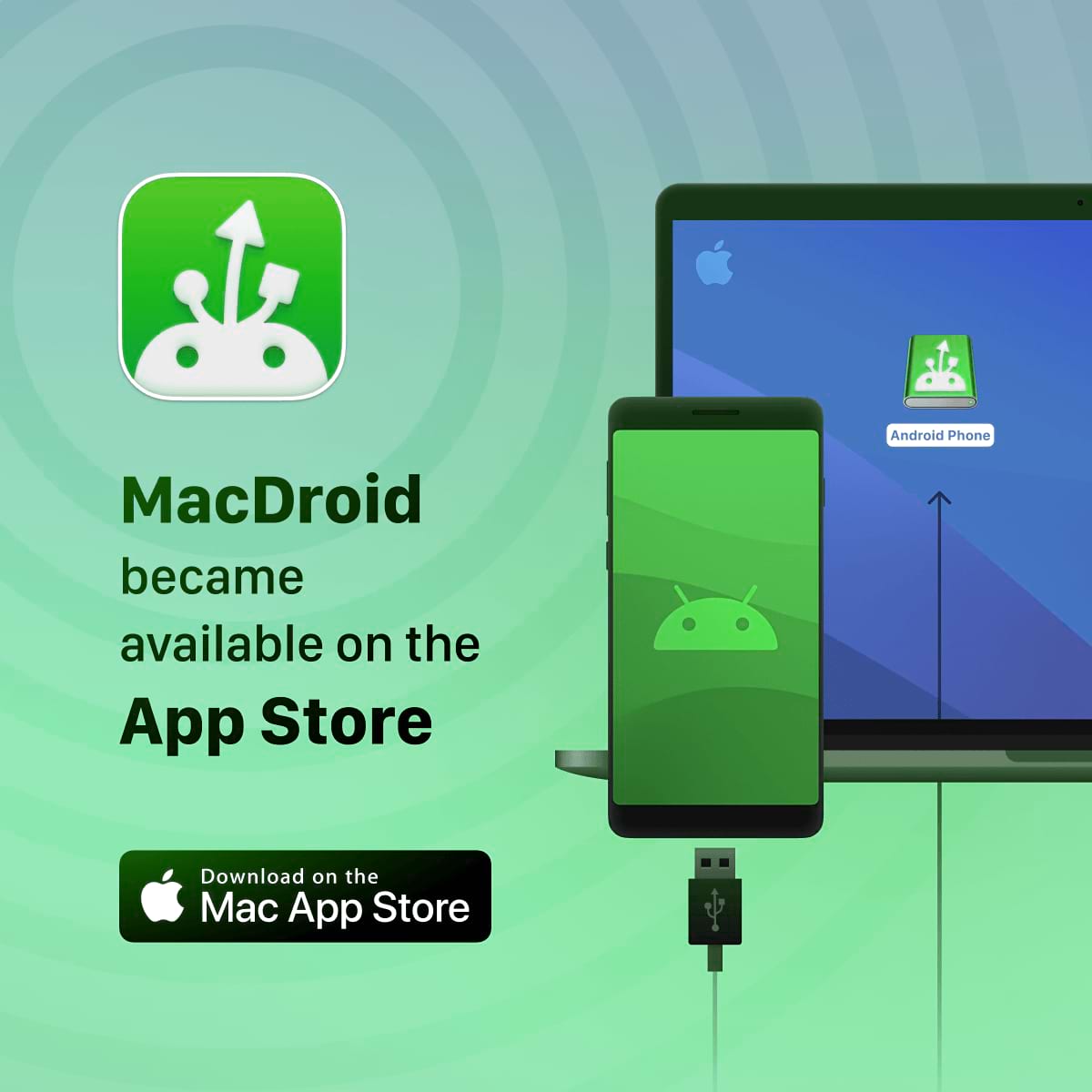 We are pleased to announce that MacDroid has been launched on the Mac App Store. From now on, it is available to download from the App Store, so you can easily find and install it in a few clicks. With this launch, we aim to provide you with a seamless experience and an even more convenient way to get MacDroid.
MacDroid, distributed through the Mac App Store, offers the same feature set as its site version. It allows for data management and file transfers between Android gadgets and Mac computers connected via USB. With MacDroid, you get efficient and smooth transfer of any type of data, be it videos, images, music, or any other files.