NEW
Yoo-hoo! Typeeto runs natively on Mac computers with Apple silicon: M1 and M2 series!

How does it work?
No additional keyboard apps are required to make your devices communicate - simply pair the device with your Mac, open Typeeto, and start typing.
1. Turn Bluetooth On
Enable Bluetooth on your device and on your Mac. Note, both should be discoverable.
2. Pair your Devices
Select the device in the Bluetooth preferences on your Mac and connect it with the Mac.
3. Confirm Connection
Make sure the connection is established. When connecting iOS gadgets, the connection should be initiated from their side.
Mac Bluetooth keyboard makes things go faster
Your Bluetooth keyboard for iOS and Android gadgets
Type vast texts on your mobile device faster and more conveniently and switch between devices with just one click.
Copy-paste feature
With the copy-paste function, it is much easier to enter complex and long passwords, web addresses and texts on a smartphone or other small device.
Keyboard for Apple TV
Control Apple TV from Mac: search for files, work with menus, manage media files with a full-scale Mac keyboard.
Bluetooth keyboard for iPad, iPhone and Android devices
Get the most out of your device with your Mac keyboard.
Neat
The clean and attractive interface, cool animation effects ensure an enjoyable experience.
No Limits
There are no limits on the number of devices that can be connected to your Mac. Switch between them in one click or customize hotkeys for each of them for even faster work.
Convenient
The full-size keyboard allows entering complex passwords and vast texts in a more convenient way, greatly improving the typing experience.
Copy-paste
Copy and paste text, from Mac to the input field on your connected device. You can use the common copy/paste hotkeys - Cmd+C/Cmd+V on iOS devices and Ctrl+C/Ctrl+V on Android devices - or customize your hotkeys. The maximum text length is 1024 characters.
Compatible with all devices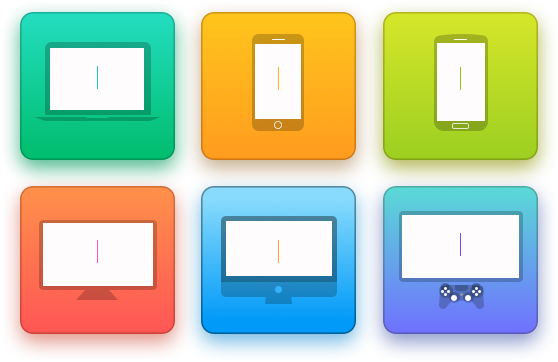 Typeeto works on all Bluetooth keyboard-supported devices, but we've performed tests with some of them for your convenience.
iOS devices
Android devices
Apple TV
MacBook

Typeeto for Mac
free
Typeeto lets you type on all Bluetooth-enabled devices, and use the copy-paste function.
Compatible with
OS X 10.9.5+
.
Requires
9.39MB
of free space, Version
1.6(516)
. Released
12 Jan, 2022
.
5
rank based on
50
+ users
, Reviews (17)