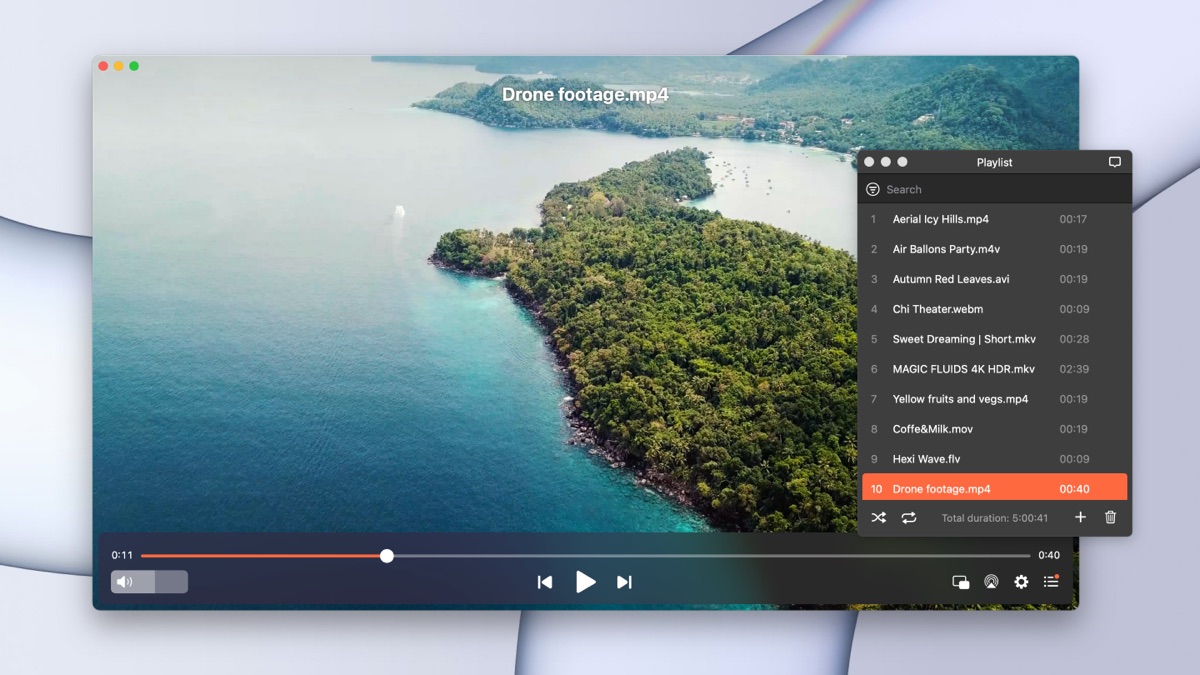 The Optimal Player for Any Situation
Open any movie in HD, without having to endure lag or skipping. Elmedia Player provides all the settings and features you'll ever need. It's an unquestionable improvement over QuickTime and most players on the App Store. Discover the benefits of this universal app:
Formats Are No Longer an Issue
Both common formats (including MP4, WMV and MKV) and the less-common ones (FLV, SWF, DVD) will be opened without any issues, no matter how they're encoded.
Runs Natively on Apple Silicon
Elmedia Player does not require the use of Rosetta, and thus, gets rid of all associated issues, like lagging. Whatever hardware you have, it'll run well.

Streaming Without Hassle
If you want to stream to your Smart TV, but find the setup tiring or unpleasant, Elmedia offers a better option - just a few clicks, and you can start streaming to AirPlay 2, DLNA, or Chromecast.

Create Playlists and Bookmarks
The playlists you assemble in Elmedia can be exported in the form of M3U files, and later re-opened. You can bookmark the important spots in a movie, to come back to later.
Configure Audio and Subtitles
Add new audio and subtitles to your video tracks. Adjust the sync, equalizer settings, and subtitle visuals to make sure that it's perfect. Elmedia provides tons of options.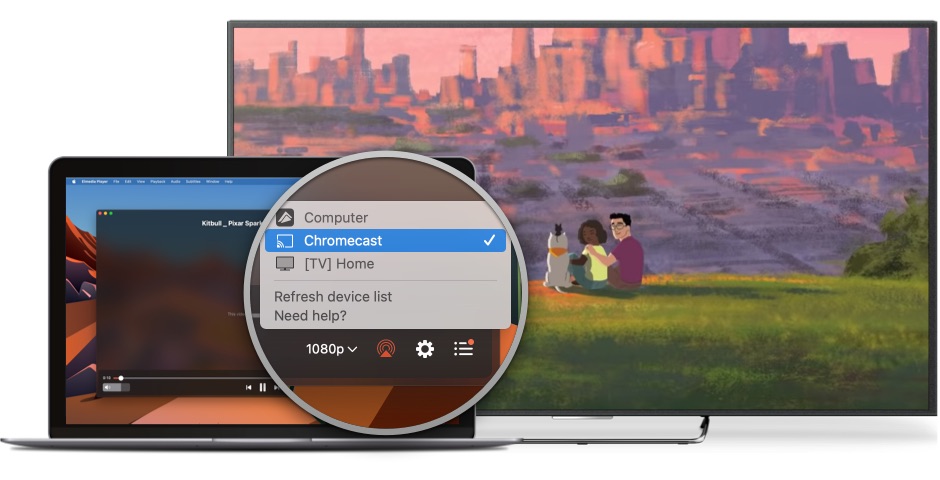 The Right Mix of Features
Elmedia Universal Video Player includes too many options and advantages to cover in one article. These are the main highlights:
Fullscreen Display Selection
Timeline Preview Thumbnails
Interface Color Scheme Setting
Support for external tracks
Video - Audio Synchronization
… and other handy features.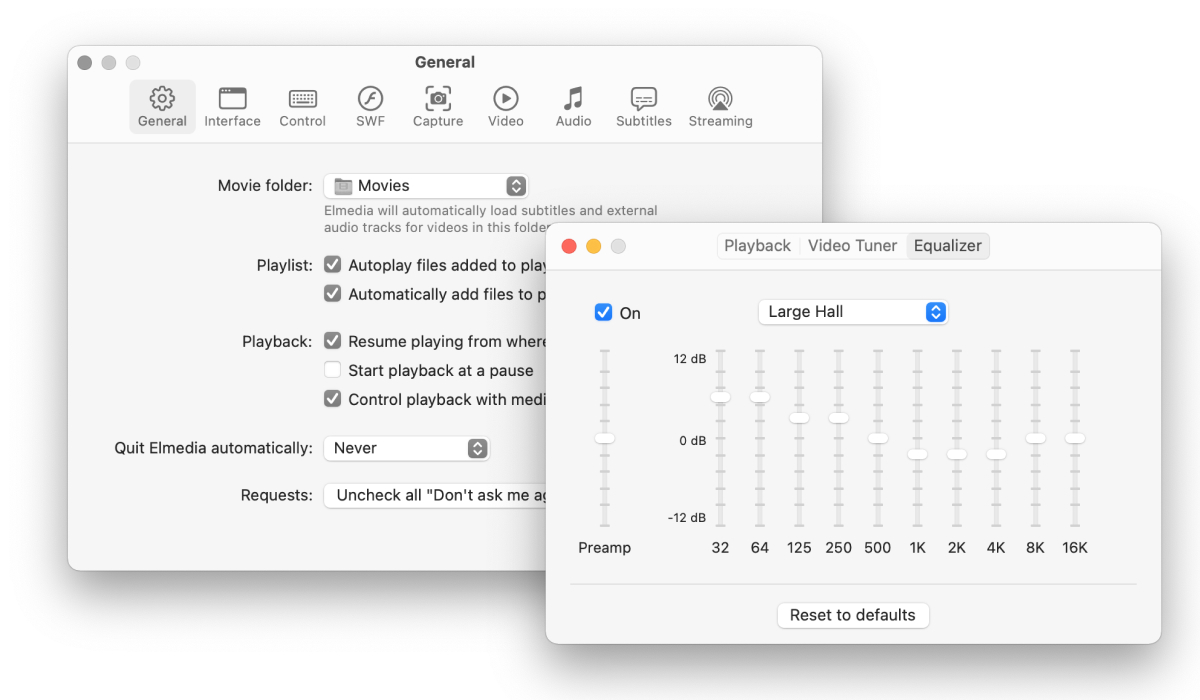 How to Use Elmedia Player?
What others say about Elmedia
Elmedia gets rid of any difficult UI elements, or any aspect that requires learning. It's ready to be used right off the bat. Even the advanced options, like streaming.
There's not much you can say about Elmedia that doesn't become apparent when you look at it. Smooth, polished, stable, well-developed - I say that without exaggeration.
A welcome relief after having to convert tons of videos. Your Mac isn't complete without these codecs. It's a joy to use, too.
All the features are never more than a few clicks away. Glad I tried this - I'm sticking with Elmedia Player now, even over free competitors.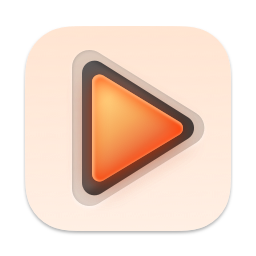 #1 at Video
Elmedia Player
Universal media player for Mac
4.9
rank based on
11950
+ users
Languages:
中文, Český, Deutsch, English, Français, Italiano, 日本の, 한국어, Polski, Русский, Español, Svenska, Nederlands