Although being similar, BrowserStack and Cross Browser Testing have clear differences, offering a variety for customers.
Cross Browser Testing. Cross Browser Testing supports more browsers at 750 browsers. So for those who want to be extra thorough, Cross Browser Testing might be the one. Also it offers a few more additional features compared to BrowserStack's basic plan. It additionally offers 150 minutes of automated browsing per month (any unused minutes can be rolled over to the next month), and API access for taking screenshots.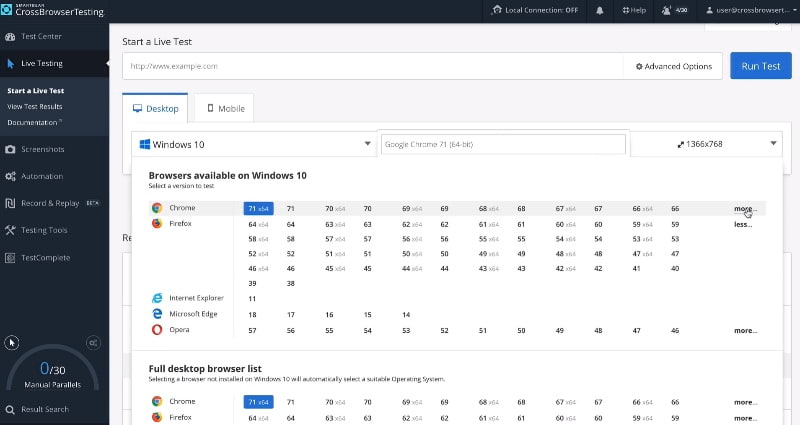 It's a better option if you're working on a project in CodePen since it offers free manual testing in CodePen. And one of the biggest merits is that it gives you the ability to use actual physical devices to conduct testing.
BrowserStack. BrowserStack supports less browsers than Cross Browser Testing at 700 browsers. It offers a custom screen resolution option that other services companies don't offer. Although it lacks live customer support, it is gaining a lead in customer service due to their 24/7 customer support option.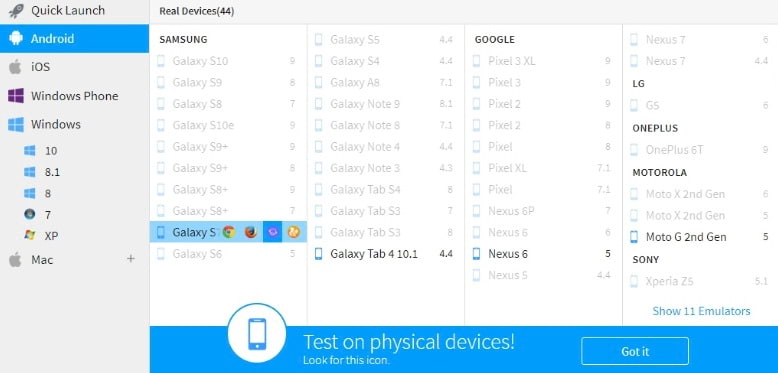 If you're testing for open-source projects or Selenium integration, BrowserStack may be the better option for you, as it offers free Javascript unit testing for these. And although it doesn't have the ability to automate tests on physical devices, it keeps customers happy by offering a large variety of operating systems, browsers, and devices (200+ combinations).
While there are other services that exist as well, BrowserStack and Cross Browser Testing are more popular due to the variety of services they offer to the convenience of their consumers. Although none of them are perfect, each one is eligible in providing all their consumer needs to get the job done right.