Make the most of your HID Devices and 3D mouse with FlexiHub
With FlexiHub you will double the HID device (human interface device) response time performance! Now a 100 msec ping from the host for smooth 3D mouse operation is more than enough! Here is one of the features that you will get in the recent update.
Last year turned out to be quite challenging for pretty much every business sector. Some dad to bear the losses, while others managed to work their way through by adapting their business schedule and the general scheme of work. Remote operation is a new reality, and no one will be surprised at the sight of a sparsely populated office.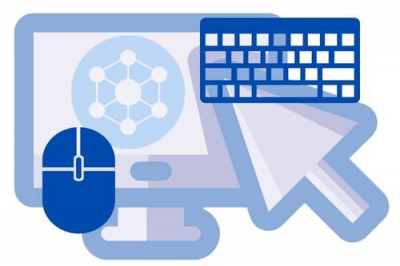 Here's how FlexiHub helped to ward off COVID
Although it turned out some professional staff members are not particularly pleased with the current working arrangements. 3D designers, for one, can't possibly take their powerful workstation home, and providing each team member with their own 3D design studio amid an economic slump is off the table, obviously.
That's exactly why remote access technology is a must-have. By applying it in the right way, you can use your local 3D mouse on a high-power computer back in the office through a Remote Desktop session.
With FlexiHub, you'll have no trouble redirecting a 3D mouse to a remote desktop of your workstation. Only you need to be aware of a minor nuance: latency may slightly increase when connecting through the Internet. It's a known fact that redirection via LAN works much better for HID devices. That doesn't seem like such a big problem, but can be rather aggravating in the longer run.
In view of this, we've introduced a highkey game-changing operation algorithm for the latest FlexiHub version. It's just so good it can double the device response time performance! Whereas once you were required to have at least 50 msec ping from the host for smooth 3D mouse operation, now a 100 msec ping is more than enough.
That all sounds quite impressive, doesn't it? Give it a try and spare yourself needless trouble.