Meet new subscription-based Serial Port Monitor that works on Windows 11 and Windows on Arm
Serial Port Monitor officially introduces its new annual subscription plans. Now the users get to choose between the Standard, PRO, and Company subscriptions opening a wide range of possibilities for reading and recording serial port communications.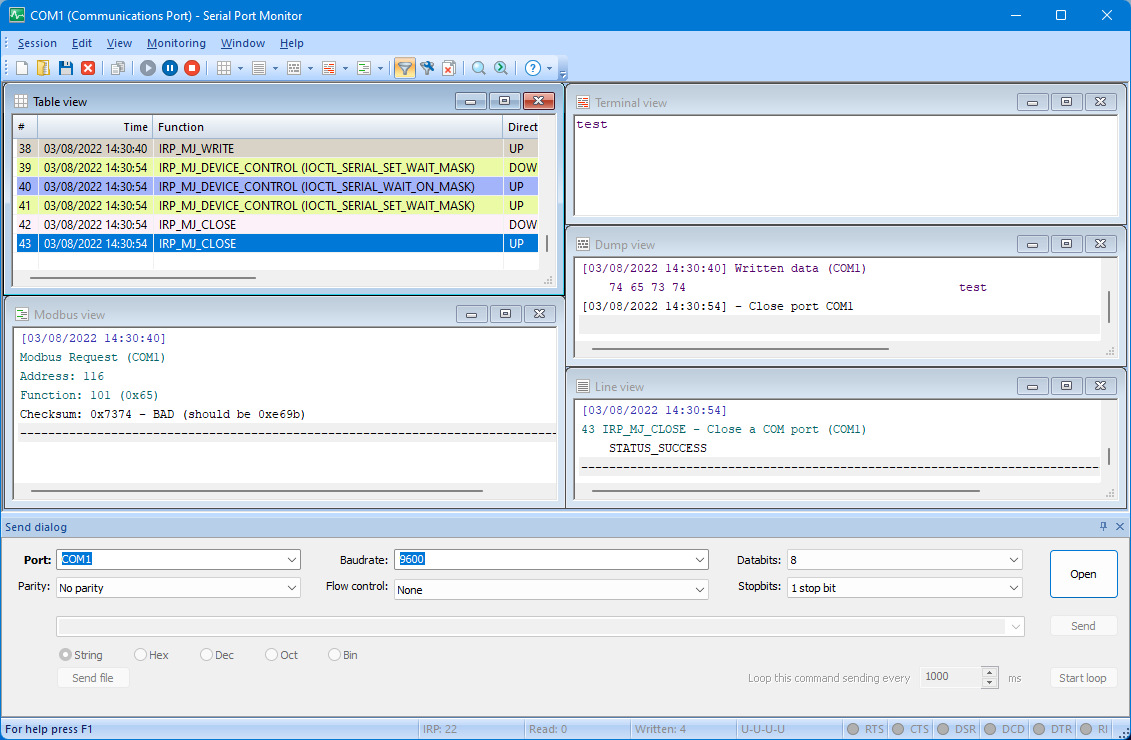 Catching the data that travels through your computer's COM ports is one of the key features that makes Serial Port Monitor popular worldwide and loved by many. This essential ability is included in each new plan now available to the public.
In addition to that, with a yearly Standard, PRO, or Company subscription you unlock a bunch of other powerful capabilities like simultaneous monitoring of an unlimited number of COM ports, logging the incoming and outgoing port data, and sniffing serial ports of different types (RS232/RS422/RS485).
For those of you who are looking for a bit more than the basic feature set included in the Standard Plan, Serial Port Monitor offers the PRO and Company subscriptions. These plans provide access to advanced functionality giving you a way to sniff serial ports even when they are already in use, change port parameters on the fly, and set up data exchange via the convenient Send Dialog.
On top of that, the Company plan will allow you to use a unique activation code generated specifically for your organization to activate the software on up to 10 computers at a time.
Another great thing coming with the new release is the software compatibility with Windows 11 Windows Server 2022, and Windows on Arm. Serial Port Monitor gets optimized for PCs with Arm-based architecture. Now you can enjoy the full power of your Arm machine while tracking and analyzing the activity of your system's COM ports.
If you are excited to test the exclusive features offered by Serial Port Monitor, select a plan that meets your personal or corporate needs and start your free 14-day trial right away.
For more information, please visit the official product page