NEW Serial to Ethernet Connector 9.0 is Out: More Comprehensive Than Ever!
We are happy to introduce the most recent update to our top COM port redirection software. Serial to Ethernet Connector 9.0 is already here to offer you the most convenient, safe, and easy way to access serial devices over a distance or from a virtual environment.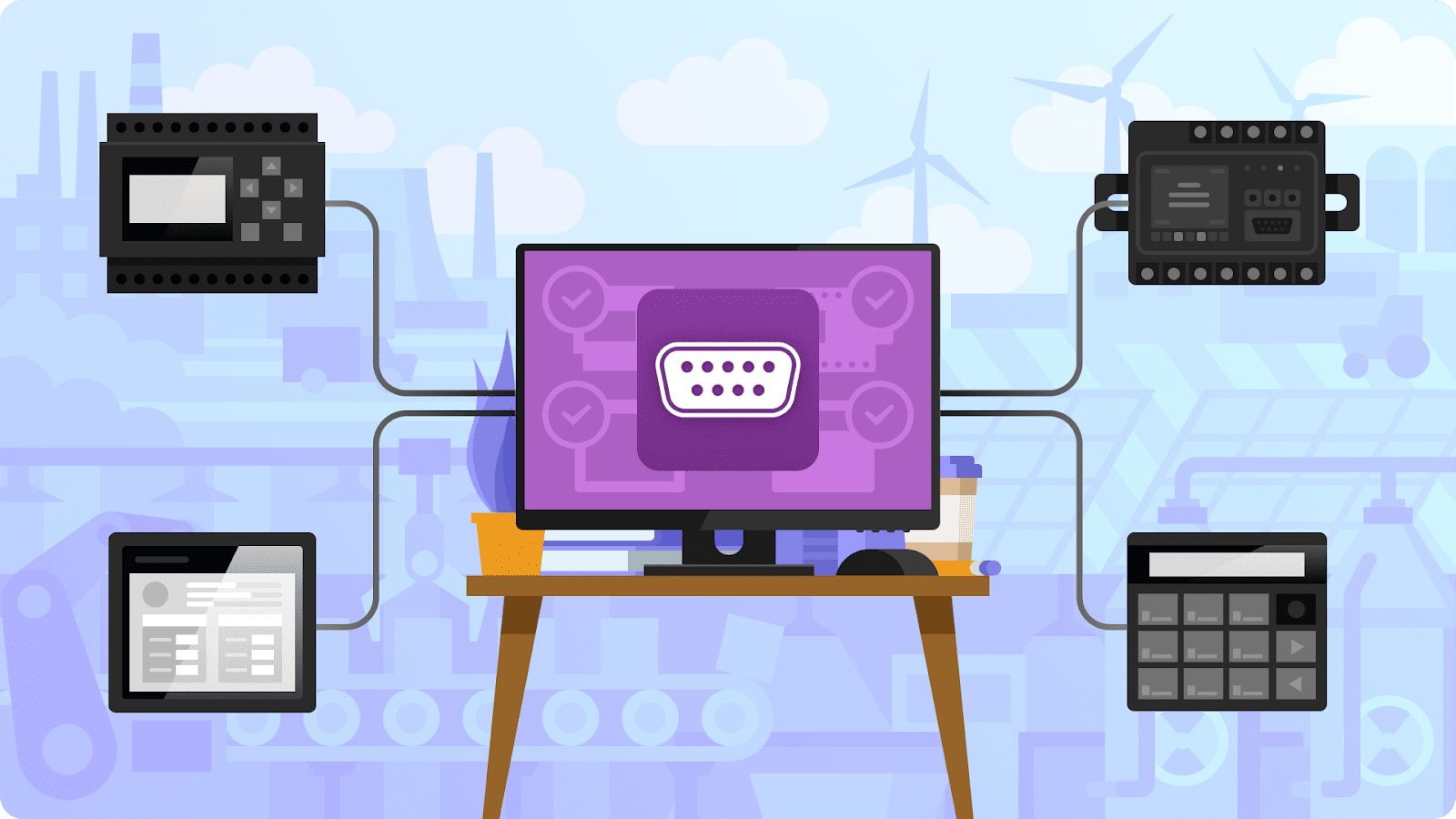 Thanks to the newly-added color indication, Serial to Ethernet Connector 9.0 allows you to see which remote server can't receive any more connection due to reaching its maximum capacity. From this version on, you can assign long names to your COM ports. Plus, we've worked on Spanish, French, and German translations, so our clients can enjoy the software in their native language.
On top of that, we've added new software drivers signed by Microsoft and reached success at ensuring maximum compatibility with 12th Gen Intel® Core™ processors. Plus, the new version will definitely gratify you with a whole slew of minor bug fixes and performance optimizations.
Serial to Ethernet Connector 9.0 can benefit your business in a multitude of different ways:
Letting your server collect data from multiple license-protected serial devices over a distance.
Expanding your equipment's service life by enabling remote control of devices exposed to challenging operative conditions, i.a., EM fields, vibration, extreme temperatures, etc.
Helping to create a centralized information management system that integrates thousands of workstations with a whole range of specialized equipment.
And more!
Click here to view the full changelog.
Learn more about Serial to Ethernet Connector
Download Serial to Ethernet Connector
Our Lifetime Upgrades Guarantee owners can get the new version free of charge. Feel free to contact us with any questions you have.