FlexiHub Now Supports Windows on ARM Devices
FlexiHub gets optimized for Windows on ARM PCs. The software provides the long-awaited support for ARM-based devices like Surface Pro X, Galaxy Book S, and many others.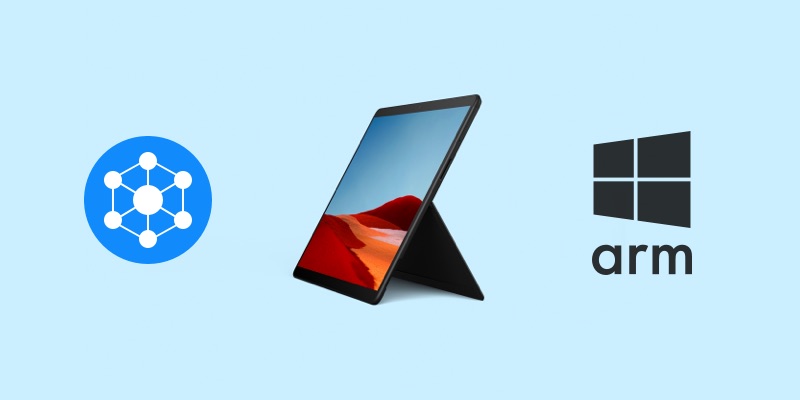 Looking for a fast and easy way to share USB devices on machines powered by ARM64 processors? FlexiHub is here to help.
Shortly after the app became available for Apple's M1-powered devices, Electronic Team is happy to announce a new version for Windows on Arm.
With the new update, you can install FlexiHub on Windows computers with ARM64 architecture and create cross-platform connections to remote USB and serial port peripherals in a totally secure way.
FlexiHub will run with the optimal speed and make any attached peripherals accessible to remote computers, allowing you to enjoy the full power of your ARM machine.
It's worth noting that the ARM architecture has gained increasing popularity among mobile and portable device manufacturers largely thanks to battery life improvements and support for mobile data networks.
With an ARM PC, you'll use less power than you would with other computers and will be able to connect to the internet wherever your device gets a cellular signal.
On top of that, a great bulk of ARM-based devices are ready to support the upcoming Windows 11 update. This highlights the growing importance of FlexiHub's compatibility with Windows on ARM.
In addition to fast data transfer and failsafe remote connections, here are some other benefits you get when using FlexiHub on ARM:
Selection of the desired connection mode. You can set the priority order for connection channels like the TCP and UDP protocols, FlexiHub's Tunnel Server, and the RDP channel.


The traffic compression option for data exchange with bandwidth- and latency-sensitive USB devices.


Completely safe data transfer thanks to 2048-bit SSL encryption, and many more.
Download the new version and check out FlexiHub with your ARM-powered device.