CloudMounter 4.0 is finally here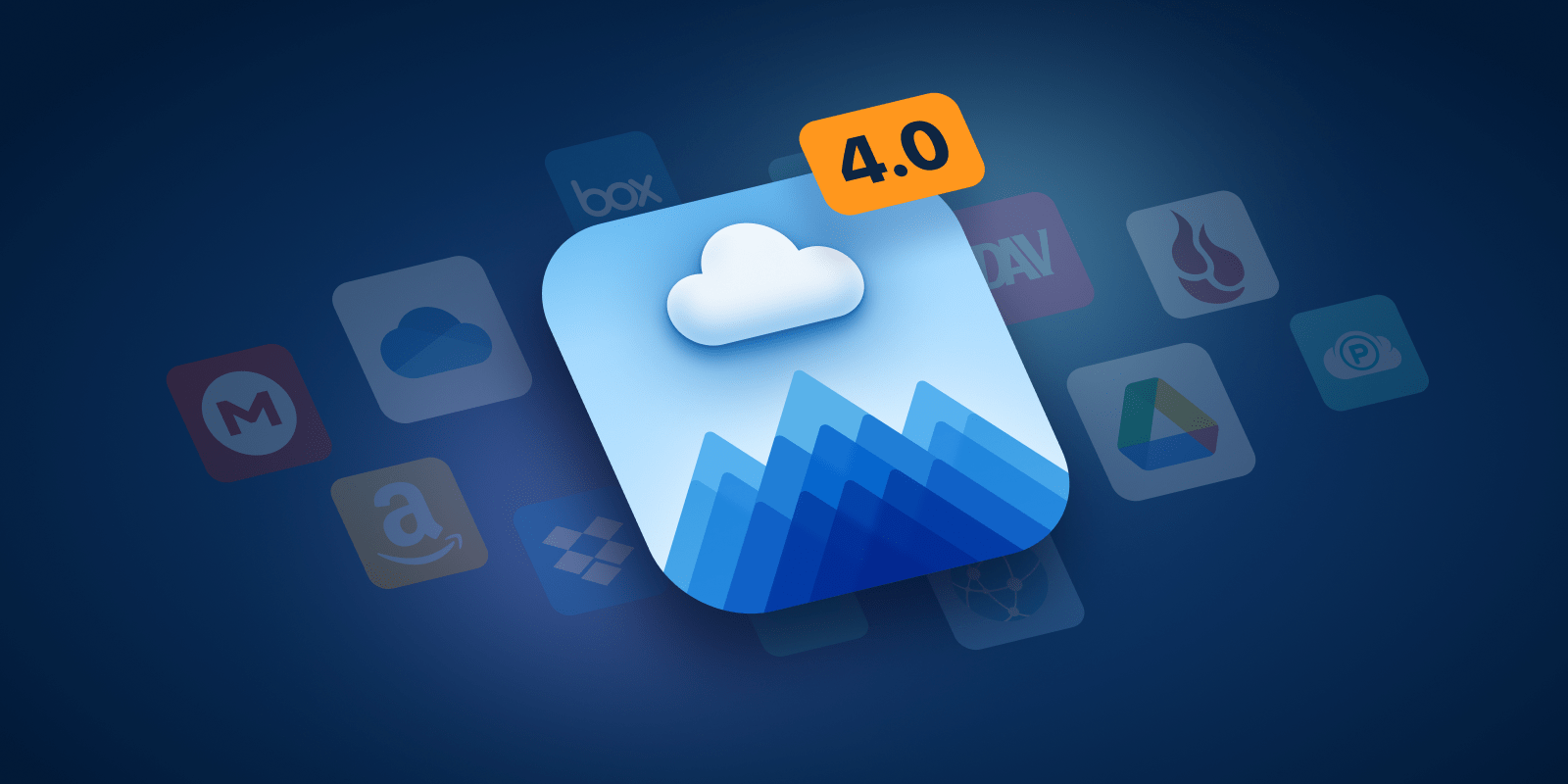 Electronic Team presents a new version of CloudMounter, with a new mount type, better compatibility, and various fixes and improvements! The app is now even better at using different cloud services, including their security and sharing features.
One of the most important changes in this release is the ability to mount cloud drives natively. This mode stabilizes CloudMounter's performance when it's processing multiple operations or running on an unstable connection. In addition, it also allows you to work with files while offline, with changes being applied as soon as you reconnect.
Other improvements are related to specific platforms. If you work with S3 buckets, you'll be glad to hear that Amazon IAM is now supported, so file access permissions can be controlled right in the app. The new version also allows you to create shared Google Drive links, and Drive compatibility is improved overall.
There are many good reasons to use CloudMounter 4.0 for storage management:
It lets you browse drives from many different cloud services, without needing a separate client for each.
CloudMounter lets you access cloud storage from Finder, which can be faster and more comfortable than using a web interface.
Encryption can be enabled to protect the files from malicious actors. Keys are stored locally, preventing cloud service employees from viewing your files.
Multiple accounts from the same service can be added.
Click here to view the full changelog.
Learn more about CloudMounter 4.0